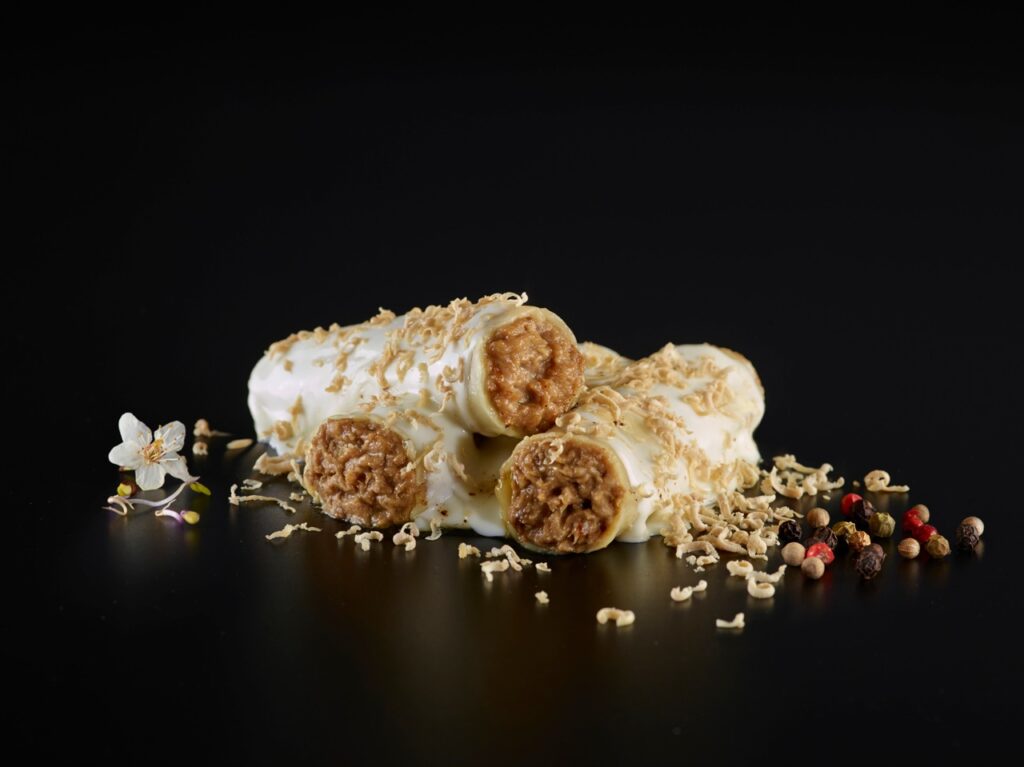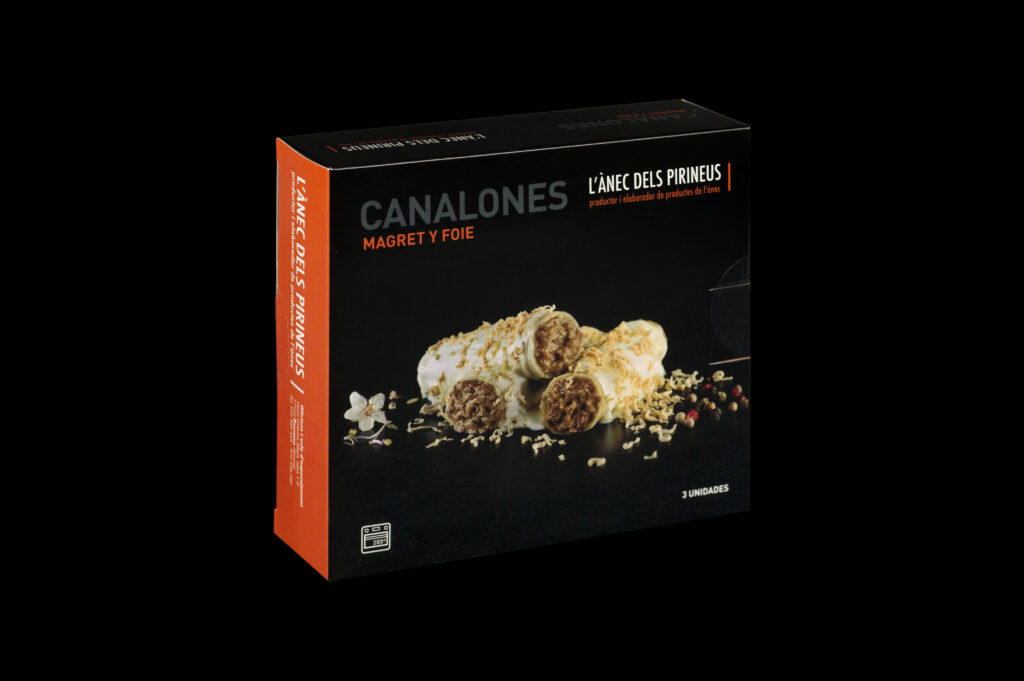 Duck breast and foie cannelloni with bechamel
Description
Cannelloni with 100% duck breast, and duck liver extra. Bathed in bechamel sauce and covered with grated liver, replacing the traditional cheese. Traditionally made giving a distinctive and original touch to traditional cannelloni.
Weight
About 55g per unit.
Format
Trays of 3 or 6 frozen units.
Expiration
18 months. Store between -18ºC and -20ºC.
Regeneration
Defrost previously. About 3 minutes in the microwave on medium power, covered.