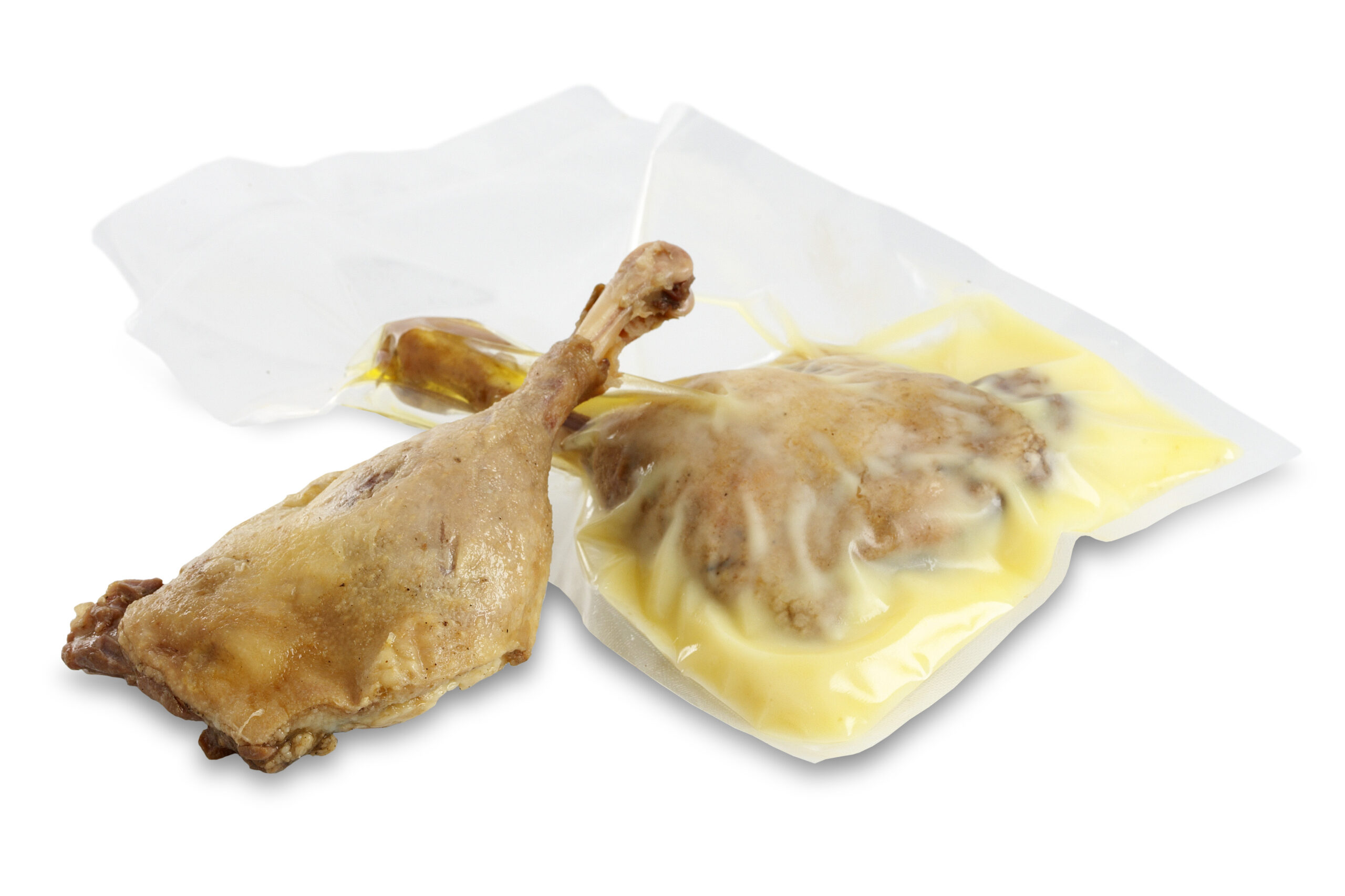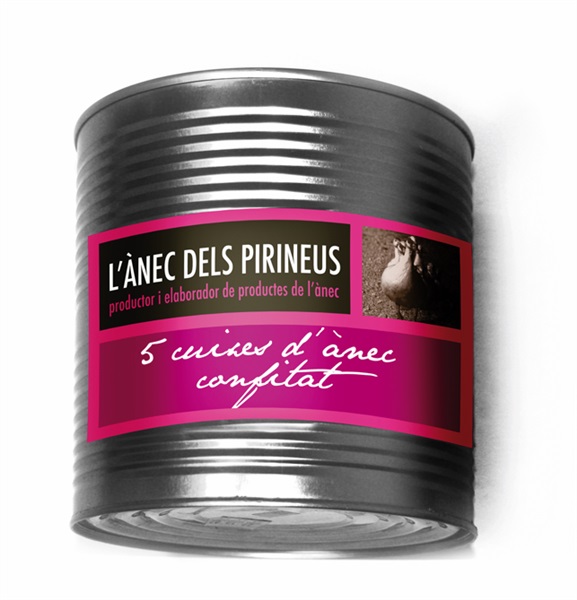 Confit thigh
Description
Confit with melted duck fat. Handmade.
Format
1 unit vacuum packed. 5 units canned.
Expiration
4 months. Store between 0 and 2ºC. Fat acts as a natural preservative.
The 5-unit can has a shelf life of 5 years and does not need to be cold.
Regeneration
Approximately 15 minutes in the oven at 200ºC.